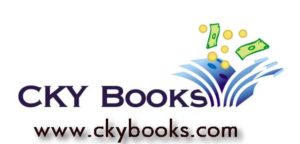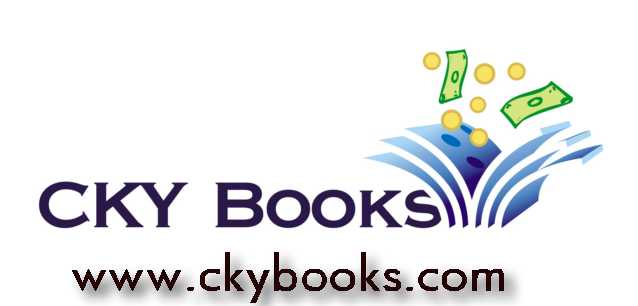 Hey guys! This is the second in a series of interviews with textbook buyback companies that pay cash for books you sell to them online.
Today, we'll be talking with Todd Bradley, the Account Manager of CKY Books. Located in Central Kentucky, CKY has been a reliable book buyback company for several years and has provided me with fast, efficient transactions for all of the buyback orders I've shipped to them.
Let's hear what Todd has to say:
How long has your company been in business and how long have you offered a book buyback program?
We started selling books online in 2001, through Amazon, Alibris, Ebay, Half, etc…[but] sourcing new inventory was always challenging. In 2004 we decided to create a venue where the average reader could sell their used books for a fair price and repurpose their books at the same time.
How can I sell my books online to CKY and earn extra money?
Once you create an account you are ready to create an order to sell CKY books, games, movies and music.
Creating an account with us is very simple – all we need is your name, address, email address and your preferred payment method [PayPal or check]. We don't ask for phone numbers or any financial information.
You can enter the ISBNs/UPCs [of your books, DVDs, games etc.] into our site and see the amounts we are offering. Once you get to a total of at least $20.00 you can finalize the buyback and access the free shipping labels. You pick your shipping method. Print your packing slip and shipping. Pack your books and send them to us.
Can anyone sell books to CKY?
Almost anyone. You need to be over 18 years of age [but] it is pretty common for a parent to create an account for a child to use with the adult supervising.
You need to have a US mailing address as our FREE inbound shipping only works from inside the U.S.
However we do have some small percentage of accounts where people find ways around this. Some Canadian customers somehow ship books from a U.S. address but have their checks sent to a Canadian address. Same for some other countries.
What types of books does CKY buy through its buyback program?
Current textbooks are almost always being bought, same with the newest fiction releases. Religion, Political, History, Art, Self Help, Parenting, Medical. CKY buys a bit of everything
On any given day, we are buying roughly 3 million titles. We have purchased between 500k-900k items each year over the last 7 years.
What types of books does CKY never buy through its buyback program?
Well, I never like to use the word never, because as soon as I do I will find an exception to the rule. Generally though, romance novels are bust. Popular fiction that is more than a year old usually has very little value. Everyone reads that stuff, me included, so the market is flooded with it.
There are many TYPES of items we cannot buy, including Teacher's or Instructor's Editions Textbooks, International/Foreign Edition Textbooks, Custom Edition Textbooks (textbooks printed for a specific school or university).
Advanced reading copies, uncorrected proofs, and promotional copies of books (books that state "review copy", "free copy", "sample copy", "examination copy", "complimentary copy", "not for resale", or "not for sale" anywhere on the book.
Books with one-time use access codes & subscription/registration-based software/online course materials.
Partial sets or incomplete sets (i.e. only volume 1 of a 2 volume set) cannot be bought.
Items where the ISBN the customer used does not match the ISBN of the item.
Pornography or otherwise offensive and explicit material.
Dated materials/books, calendars, daily planners, dated diaries or journals (this includes code/tax guides that are now obsolete or have been superseded by a newer version).
Book Club Editions and rebound books also cannot be accepted.
Are there certain times in the year when CKY buys more books?
CKY's biggest buying times coincide with the beginning of college semesters due to the large numbers of textbooks. So January, May, and August are usually very busy.
Acceptable and Unacceptable Book Conditions
I understand you accept books with some highlighting, notes, and underlining in them. How much highlighting/writing and underlining is considered "okay" by CKY?
Great question. CKY does buy books with highlighting and underlining. [But] explaining how much is acceptable is the hard part. The determination of how much is too much is left to our inspectors and their experience in handling hundreds of thousands of books.
We tell our customers this, "If you look at the book and wonder if it has too much highlighting/writing or underlining, then we will likely have the same questions and you are better off not sending that item."
Do you buy ex-library books with library stickers and stamps?
Yes, we do purchase ex-library books but your payment amount will be 30% less than the quoted price – please note that ex-library books frequently have issues and they make up the largest portion of all rejected items.
When is a book not considered in "good condition" – and unable to be sold to CKY?
This is again based on experience selling used books. Our inspectors thought process runs like this: they are trained to buy as much as they can while reducing or rejecting as little as possible. They understand that with every rejection or reduction we might lose that customer.
That being said, if we see a book that is visibly stained, or has pages that are wrinkled from water/liquid damage, we are not going to buy that book. If it is missing pages, we are not going to buy it.
Think of it this way, if you would not want to buy the book you are selling to us because it is in poor condition, we are not going to want to buy it either.
What do you do with books sent to you in poor condition?
Books that are rejected are held for 15 days in a special holding area. After 15 days they are either put on a pallet for donation or they are destroyed. It depends on the issue with the book and they type of book it is.
If you decide to not pay for a book will you send the book back to the original seller?
YES. Items not accepted/rejected by CKY will only be shipped back to the Seller at the Seller's expense. Items not accepted will be held for 15 days; after that time, these items will be recycled, donated, or used to support the community and environment at CKY's discretion.
CKY will post a notice of any deductions for items not accepted via email on the seller's account after the customer's order has been processed.
If the Seller would like their unaccepted items returned, the Seller must contact CKY promptly, through email (info@ckybooks.com) or phone (877-311-9544), to provide payment for return shipping costs.
Packing Books to Ship to CKY
What should sellers pack their books in when shipping books to you?
We prefer sturdy boxes unless you are just sending a book or two.
What type of free shipping do you offer?
We offer FREE Shipping via United Parcel Service (UPS), Federal Express Ground (FedEx) or United Postal Service (USPS – Post Office).
I would personally like to suggest that all customers use either FedEx or UPS as they are fast and reliable. Last year FedEx lost 5 shipments out of roughly 11,000. Last year UPS lost 13 shipments out of roughly 15000. Last year USPS lost/damaged 312 out of 2100 shipments.
Do you provide any shipping insurance for packages sent through your buyback program?
Yes. FedEx and UPS are both insured for $100 per package.
CKY may provide a fee paid FedEx/UPS shipping label. CKY does not accept responsibility for packages lost by the carrier.
CKY can file a claim for damages/loss on the shipper's behalf if requested. It is the shipper's responsibility to maintain a record that may assist with filing any claim that may arise. This might include photos of the items and packaging or other documentation. Failure to maintain such a record can result in rejection of the claim by the carrier.
Postal packages do not have insurance. We encourage customers to purchase shipping insurance at their own expense if they wish to use this service.
What are the biggest pet peeves you have about the types of books you receive through your buyback program?
Our biggest pet peeve is poor packing of the books for shipment. You would be amazed at how many packages we get with a single $100 textbook tossed into a big screen TV box with no padding or protection. Please take a few minutes to package your items safely for travel to ensure your get paid your full amount.
Selling DVDs, Music, and Games to CKY
What other products does CKY buy?
CKY also buys games, movies and music. What you earn is based on the value of what you sell. Newer games and movies etc are worth more than older ones.
Do you need a different account to sell non-book items to CKY?
No. You can use the same account to sell anything you might have.
If you have a lot of books, movies, CDs, and games to sell, can they be shipped in the same package, or should different products be shipped separately?
They can all be shipped together, to consolidate shipping. Just remember to pack them securely so nothing gets broken. We cannot pay for broken items.
Thanks Todd! Remember, if you'd like to contact CKY with more questions about selling your books for extra cash, you can reach them via email at info@ckybooks.com or their Toll Free Phone number (877-311-9544).
CKY also has a "Leave a message" box on their website, in the bottom right corner that can double as a live chat feature.
Want to receive more tips and tricks for how to sell books online for extra money? Subscribe to my blog!
Do you have a question or suggestion for a future blog article? Email me at sellbooksfastonline@gmail.com.