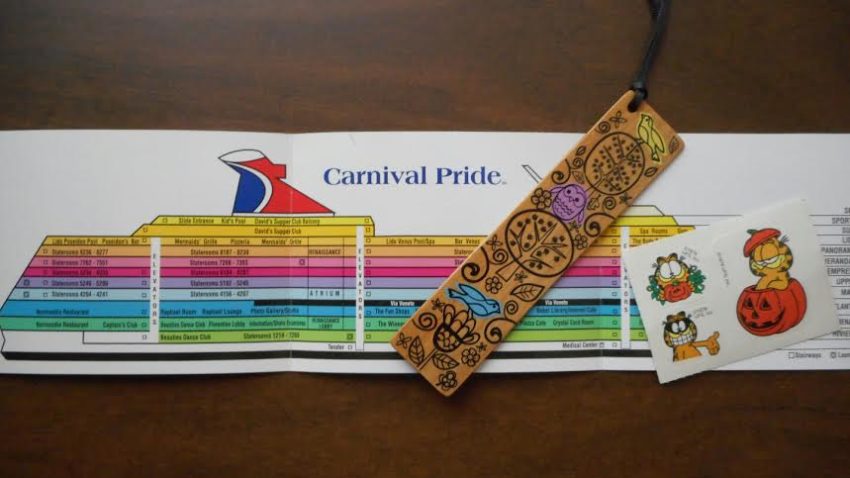 Hey everyone!
A while back, I wrote an article, Weird Forgotten Things I Found in Used Books that details some of the very strange things you can come across while searching for used books you can sell for a profit with Bookscouter.
Most of these items were used as forgotten bookmarks used by the books' previous owners, and can range from the very valuable (giftcards, money) to the very personal (love letters) to the downright bizarre (bird feathers and dried leaves).
Anyway, I had such a good time writing that article that I started keeping a list of all the other strange items I came across while cleaning out my used books just so I can share some of these unusual finds with you in this article.
So with no further ado, here are five other weird things I found in books:
Collectible IMAX Film Cell
Okay, this one was kind of cool. While flipping through a book I found at a thrift store, I came across a collectible IMAX Film Cell from an actual 70mm Film Print used in the science fiction movie Interstellar.
My guess is that the previous owner got this as a giveaway at the film's premier (or possibly won it at a comic convention). Strange how things that seem so cool when you get them end up being used for mundane things like bookmarks.
Wonder how much this would go for on eBay?
Expired Driver's License
And getting back to the very personal – I recently found someone's driver's license between the pages of a book.
Now granted this was an expired license (with a hole punched into the card), but seriously person who shall remain nameless, do you really want someone like me to know your name, height, weight, address, eye color, hair color, and birthday?
No worries as I shredded this one as soon as I got home, but let that be a warning to anyone who slips such sensitive information in their books – you never know who's going to wind up with your property down the line (incidentally I've also had credit card statements, college schedules, and various Internet service bills fall out of books while flipping through them).
A Sheet of Garfield Stickers
And on a lighter note, I found a sheet of never-before used 1978 Garfield Halloween stickers in a children's book a couple weeks ago. Not sure what I'll do with these – offer it to trick-or-treaters? Use it as a bookmark?
A Map of the Carnival Pride Cruise Ship
And once again affirming that the books in my collection are better traveled than me, I found a map of a Carnival Pride cruise ship detailing all the amenities in each of its decks. (Never knew these ships had an entire jogging track on the sports deck or two dance clubs one on top of each other). Too bad the map didn't come with boarding passes…
A Religious Statement Warning of the Evils of Pornography Addiction
Finding materials from churches and other religious institutions in books is actually very common (most of the bookmarks I find in used books frequently have a psalm or inspirational message from the Bible).
What made this handout denouncing pornography addiction so memorable was that I actually saw it sticking out of a book of pornography. (And no, if you're wondering, I didn't buy the book and sell it – most of the buyback companies you'll find on Bookscouter actually have strict policies against purchasing pornography). Still, you have to wonder – did the previous owner manage to kick the habit?
Hmmm… maybe that's how the book ended up in that thrift store in the first place.
Did you like this article? Would you like to receive more tips and tricks on how to sell books online for extra money? Then go ahead and subscribe to my blog!
Do you have a question or suggestion for a future blog article? Email me at sellbooksfastonline@gmail.com.