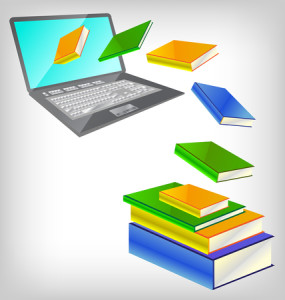 How would you like to know how much more than forty online buyback companies (including Amazon.com) will pay for a book – before you buy that book to resell?
Sounds cool, right? And the best part is that all of this information is available freely on the Bookscouter website once you sign up for a free online account.
In my article, How to Sell Your Gold Dust Books Online for the Best Prices, I showed you step-by-step how to create a free online account on Bookscouter. In this article, I'd like to describe the online tools a free Bookscouter account gives you, and how you can use these tools to make more extra money by selling books online.
What a Free Bookscouter Account Offers You
As many readers of my blog already know, Bookscouter is a free website that helps you find the best buyback textbook website to sell your books for cash.
By entering your book's ISBN number (which can usually be found above your book's barcode or on the book's publication information page) into Bookscouter's search bar, Bookscouter will bring up multiple price quotes for that book offered by several buyback textbook sites who want to buy books for cash or trade credit.
By comparing prices, you can decide which website offers the best buyback price for your textbook (or any other book you want to sell) and then go to that buyback company's website to sell your book online for cash (or, in some cases, trade credit).
This is an invaluable resource not only for college students trying to sell textbooks online, but also anyone who likes to buy books for cheap prices and then sell the used books for cash online.
What new visitors to Bookscouter may not be aware of, however, is that by signing up for a free Bookscouter account, they can get more price quotes from more buyback companies, giving them more options for finding the best places to sell books online besides Amazon.
Without a Bookscouter account, you'll only get price quotes from 19 buyback companies (Bookscouter's "Preferred Vendors").
With a Bookscouter account, however, you'll receive full access to all 44 of the buyback companies on Bookscouter (and possibly more since Bookscouter is constantly adding new companies to its price comparison search).
This opens up a whole new range of online markets you can sell your books to – markets you might never have known about if you didn't sign up for the Bookscouter account.
Selecting the Best Places to Sell Books Online
A word of caution – while Bookscouter's "Preferred Vendors" are generally reliable companies that honor their price quotes and pay you quickly, some of the newer companies that appear on your Bookscouter account aren't always as reliable. I've had a few bad experiences where I sold books to new buyback companies and was paid very slowly, or even not at all.
Fortunately, Bookscouter offers additional free resources to help you sort out the good companies from the mediocre ones.
For starters, you'll want to visit Bookscouter's review section where people who sold to different buyback companies can rate their experiences and leave brief reviews. Take the time to read through these reviews – they might save you a lot of trouble.
(And if you do have an unfortunate experience with a buyback company, take the time to write a review of your own and share your experience).
As you continue to use Bookscouter to find books to sell for cash online, you'll find that there are some buyback websites you want to focus on and others that don't seem to offer any price quotes for books you find at your local thrift shops.
When this happens, just access your online account and go to you're My Account page and click on the "Filter Vendors" option. From here, you can select which buyback companies you want to see in your price comparison searches, and focus on only the ones that want your books and pay well for them.
Finding the Best Books to Sell on Amazon and Bookscouter
One additional feature I've found useful on my Bookscouter account is that when you look up books through your account, you can see the lowest price listed for the book on Amazon as well as its Sales Rank (which indicates how popular the book is and can help you determine how fast it might sell).
The information isn't as detailed as the readings you would get by using a bookscouting service like A Seller Tool or even Scout Pal – but it's still a nice heads up to know that you can get more money for your book by selling it on Amazon instead of Bookscouter.
Be warned, however, sometimes the lowest Amazon price shown on Bookscouter isn't always 100% accurate. Prices for new and used books on Amazon change rapidly and occasionally the Amazon price shown on Bookscouter isn't the price the book is currently selling for.
To make sure I buy the right book, I click on the "View on Amazon" link and go directly to the Amazon website to confirm the price I can sell the book for. It takes a few extra seconds – but it's worth it, if the book is selling for $100 on Amazon and only $50 at buyback companies.
I hope you enjoyed this review of Bookscouter and that it showed you how signing up for a free Bookscouter account can help you make more extra money by selling books online. Please feel free to comment below and, as always, please subscribe to my blog for more tips on making extra money by selling books online quickly!